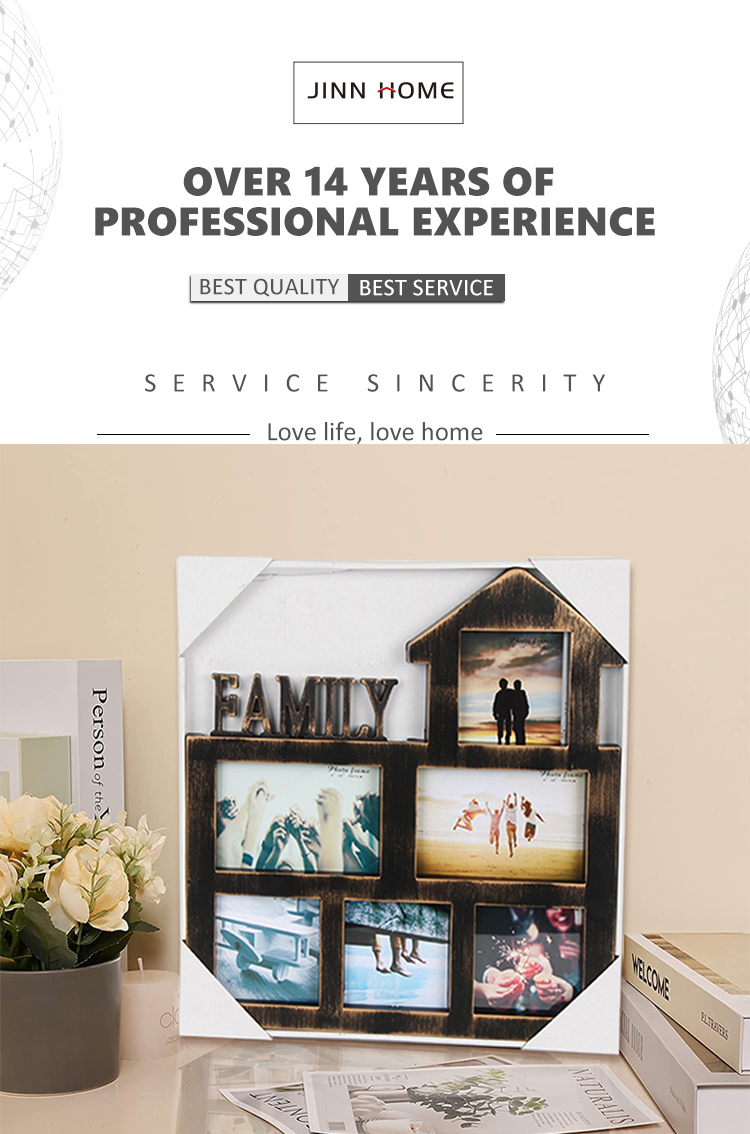 1.I'M NOT SEEING WHAT I NEED. CAN YOU HELP?
You bet! If the product descriptions leave you scratching your head, just pick up the phone and give us a call or you can contact us via Email or TradeManager . Our on-line listings are just a sampling of what we have to offer. We can create frames of almost any size, with a wide variety of matting color options, as well as other products and services. We are welcome to your inquiry.
2)What´s your production and delivery time?
The delivery cycle is about 40 days,it depends on the quantity.
3)What mode of payment do you usually accept?
T/T, L/C ,D/P, D/A ,western union and paypal are accepted.
FAQ
Video
Products Features
Product Detail
Happy hour : You can put up to five 4-inch photos.Simple. classic photo frames available biack,and more.You can also have a look at the white in our variant. It will be more preferential.
 The black Creative Collage Photo Frame is more nostalgic than the white photo frame,.just like a magical magic ring, the most beautiful moment of our life.
You can give it to your family as a gift.
Decoration and installation: This collage frame can be hung on the wall . Its material is natural and environmentally friendly, pollution-free, and non-radioactive. The extra part of the base is on the back of the frame Unstable force,You can also take your photos out and replace them with your favorite ones.
Size And Color: The size can refer to the picture.Color:Black Picture Frame.